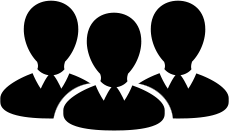 THIS IS A PRIVATE INITIATIVE TO OFFER TO THE PUBLIC AND GOVERNMENT AGENCIES A SINGLE TOOL TO REACH FOR HELP IN EMERGENCY SITUATIONS. THE PRIVATE SERVICES WILL BE KNOWN AS PURE FORCE.
Pure Force and Rescue Corporation is a technology and innovative leader, specializing in security and rescue throughout the whole Philippines. We aim to connect security organizations and emergency response teams, thereby minimizing response times and maximizing situational awareness. Through our strategic partnership with a credible and renowned global technology provider, Pure Force aims to be the leading provider of specialized security and rescue solutions in the Philippines.
Our management team conceptualized a solution to improve the daily lives of each and every Filipino, by giving a safer and secured country. With affordable price that can protect our lives.
The Objective is to enable agencies (e.g. Ambulance, Firemen, Police, Security Personnel and, Search and Rescue) to track and manage emergencies across the country on a geospatially enabled and robust workforce management platform.
Pure Force center will have a common operating picture that facilitates information and shares it between different agencies to promote rapid decision-making and rapid response to an emergency. Each city will manage their dispatch for standard emergency calls. During disasters, national agencies can have a joint operation using the Pure Force Application where they can assess and deploy relief efforts across the country.